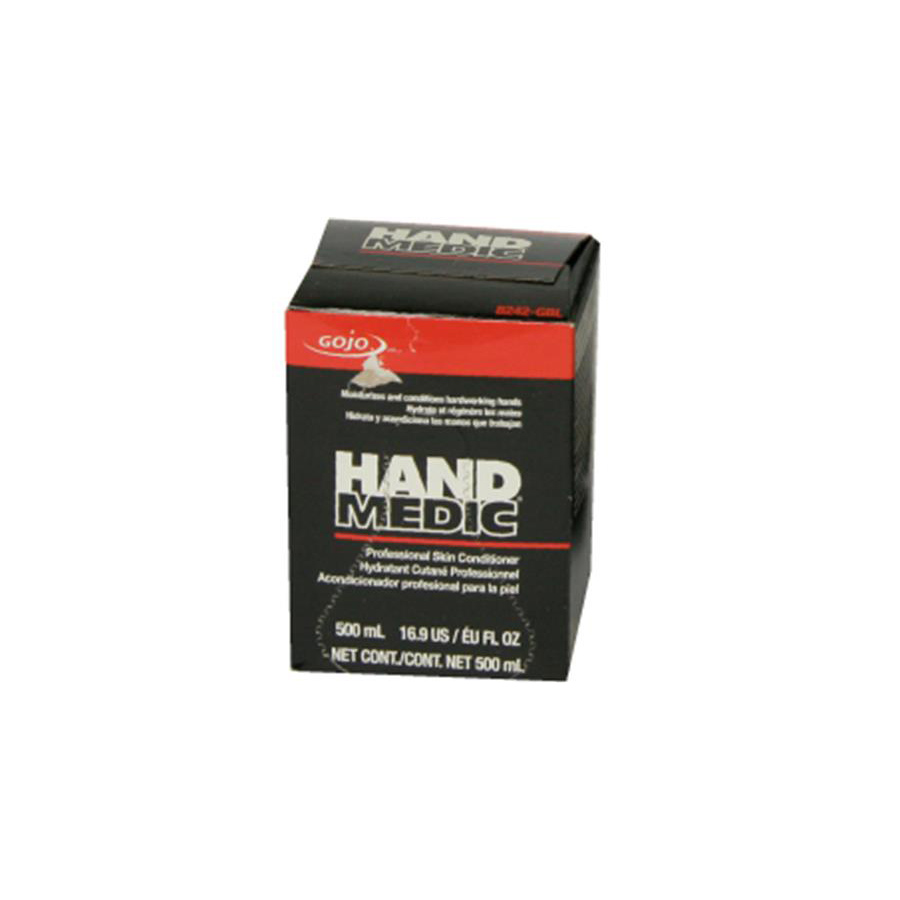 Gojo Hand Medic Refill 6 x 500ml
Description
Product Code: NORN8242
Professional skin conditioner, improves the look and feel of hardworking hands in combination with an appropriate hand cleaner.
Quick rub in to prevent dry, chapped hands. For best results apply before work and also at night.
Gentle, yet effective antiseptics kill germs and helps the healing process.
Water-based formula of Hand Medic contains no silicones, oils or added fragrances and is safe to use under latex gloves.
Absorbs quickly without the greasy feel of many other creams
Restores and maintains the skin's natural moisture level and elasticity.
Hand Medic may also be used as an after-work after-care cream.