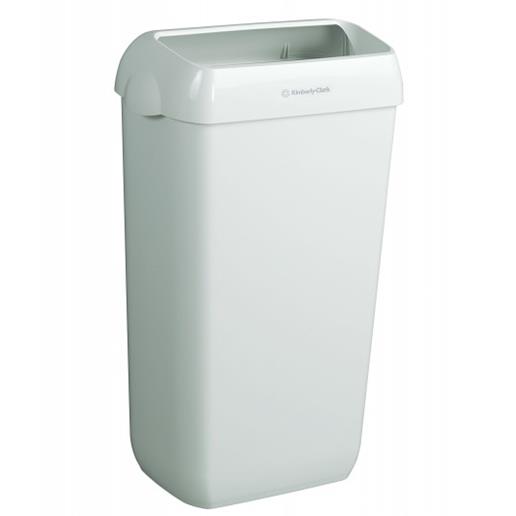 KC6993 AQARIUS BIN WHITE 43LTR
Product Code: KC6993 Aquarius Bin White 43ltr
KC PROFESSIONAL freestanding waste bin that provides a practical and convenient solution for appropriate waste disposal, keeping areas clean and tidy and promoting user hygiene.
Ideal for: all washroom environments where a waste bin is required; easy dispensing of waste with a chute style lid designed to make the disposal of waste effortless and without need to touch the bin. Easy to clean with no dirt traps.
Available in: 43 litre capacity; ABS impact resistant plastic, providing durability and easy clean surface.